Counties
"Let Me Out" Kisumu Residents Claim They heard Abeny Jachiga's Voice Inside The Coffin
Residents of Kadiju village in Chiga within Kisumu county has today resisted the government's directive to bury popular ohangla musician Abeny Jachiga claiming they heard his voice inside the coffin.
The residents claimed that the popular musician talked to them while the police was trying to bury him.
One of the residents claimed that they could not allow him to be buried in such an ugly manner after hearing his voice from the coffin.
"We hard Abenny talking to us, he did not want to be buried today and wanted a more organized and descent burial where all members of the family were present." he said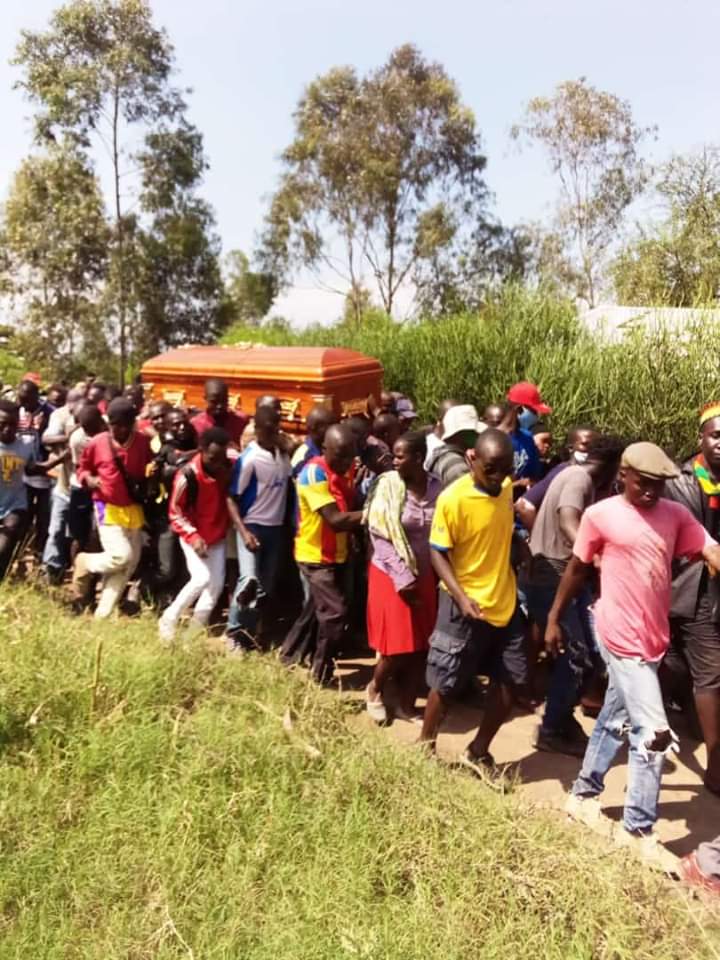 After hearing the voice, the residents later chased away the police and refilled the grave in which the the late Ohangla artist was to be buried.
The angry mourners  buried a wheelbarrow and tree branches claiming they were not ready to allow the musician to be hurriedly laid to rest.
The standoff ensued while the deceased was still en-route to his village in a convoy from town.
"We cannot allow Abenny just to be buried within a day after passing. This is our son and he must be given a decent burial," shouted the locals as they refilled the grave, with others throwing branches inside the dug grave.
However, the grave was cleared.
Earlier, police had a hard time controlling the crowd which defied social distance directives with most not wearing their face masks as they escorted the deceased from the Port Florence mortuary.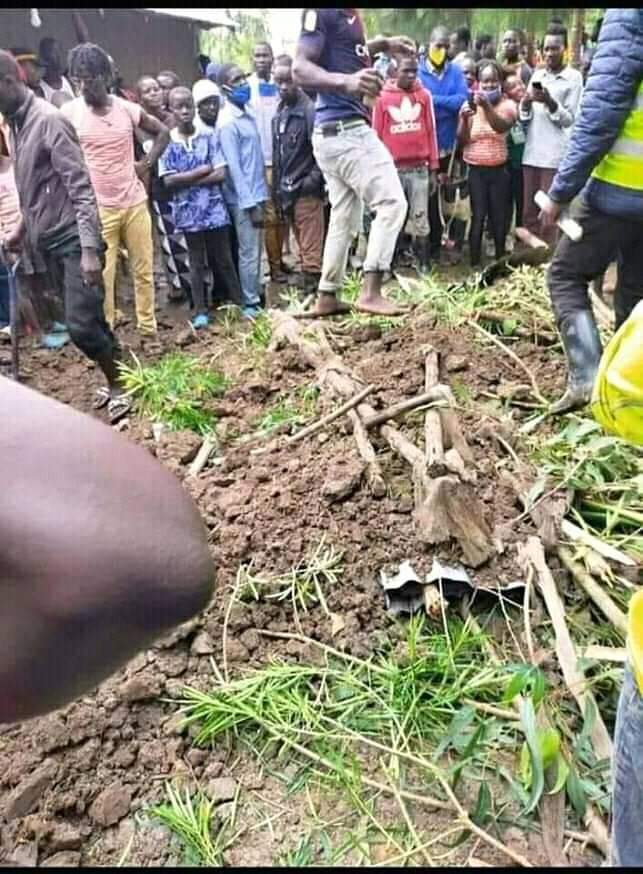 Mourners trekked as other vehicles in a convoy including boda boda operators  escorted the body to Chiga in Kadiju village with police officers following them closely.
At some point, the officers threw teargas canisters to pave way for the body to pass to access Kajidu Primary School, where mourners were allowed to view the body.
On Thursday following his death, fans drove while others trekked and ran to the facility to view the body of the musician in large numbers, prompting the hospital administration to lock the gates and later police were in place to control them.
However, this did not go well with the fans who ended up chasing after officers along the Kisumu- Busia Road that saw a section of the perimeter wall at the hospital facility morgue brought down.
Governor Anyang Nyong'o condoled with the family of the musician, saying he was an extremely talented musician who spent a lot of time mentoring young upcoming musicians.
"The performing arts community has lost a real resource and by extension the County entertainment family. On behalf of the people of Kisumu County, the performing arts community, the people of Kolwa East, my family and on my own behalf, I send my heartfelt condolences to the family and friends of the departed," he said in a statement.
He added, "May the Almighty God rest his soul in eternal peace".
On Thursday residents woke up to a rude shock following his death.