News
Kenyans Criticizes Raila: You Are Shedding Crocodile Tears On Lady Moureen's Death
Kenyans have flooded social media to tell off Raila Odinga for not helping the deceased Ohangla star Lady Moureen and only waiting for her death to send his condolences.
Raila in a post said that Lady Moureen was a talented musician who was capable of adapting to the dynamics and changes in her musical career.
"My condolences go out to the family, friends and fans of Lady Maureen. Achieng' was immensely talented and very dynamic; always adapting to new trends in a very competitive music industry. May she Rest In Eternal Peace."The post read
My condolences go out to the family, friends and fans of Lady Maureen. Achieng' was immensely talented and very dynamic;…

Posted by Raila Odinga on Friday, July 10, 2020
But kenyans were so quick to accused Raila of being lavish and getting treatment from Dubai but cannot afford to help local musicians who composed for him beautiful songs. Here are some of the comments;
"You are quick to type R.I.P but when she was alive and needed that help, the party that she gave her best abandoned her.Very sad indeed." Steve Said
"You could afford a Private Jet to Dubai but Lady Maureen has cried for help for many days and you couldn't help her. Stop hypocrisy" James
"As the norm goes when someone dies even kings will come for his or her send off but when they are still alive nobody cares.She composed various songs for you but you kept quiet like a dying river on her rescue,now that she's died is when you show pretence?Shameless and nepotic Dinosaur" Prince Charles
"You did nothing in helping lady Maureen , irito Mondo otho koro ike nge'yo koka she was talented odiochiengi biro chopo" Adera
"Raila Odinga is a true example of the current batch of friends we have today. What the late lacked was properr medication which i am quite sure, Raila an the co would have catered for. They will be silent when you need them most but pretend to care once you are dead. They will come together and contribute millions for your burial. Please we need to mourn our heroes and heroines when they are still alive.- Odhiambo
I hope it's not Raila sending this message of condolences. This lady suffered without any help from the so called "Baba" why send the message of condolences when she is Dead?
She sang a song praising almost all Luo Nyanza politians but none came to rescue her during her difficult times, the time when she needed them most. My advice to Baba and others, please don't go there to condole with her family during her burial. Let her rest in peace please. You never showed up when she was a live.- Joseph
It was confirmed that the songstress passed on at 3am on Saturday in Uriri, Migori where she was recuperating after she was discharged from hospital last week, her family said.
Her cousin Bella Achieng, who had been living with the musician, confirmed her death.
"She was discharged from hospital last week and she seemed to be out of danger," Ms Achieng told the Nation without giving further details.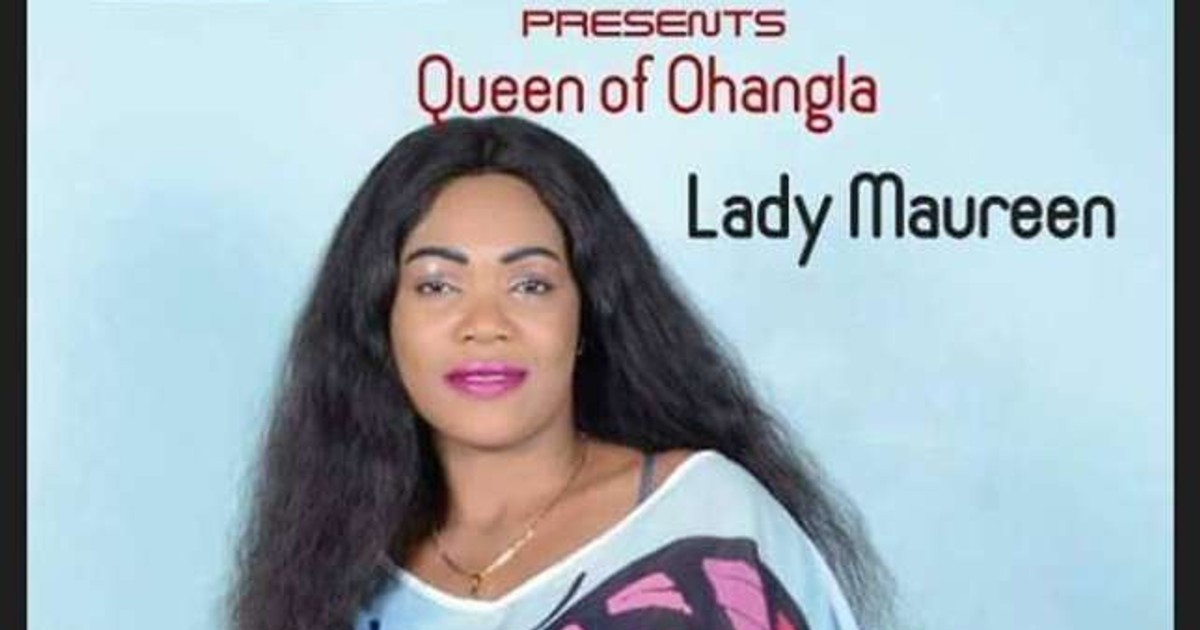 The family narrated the struggle they had to go through and efforts to reach the former prime minister Raila odinga Who is currently in Dubai.
"Lady Moureen loved Raila, everyone could tell from her songs. But Raila never helped us in any way.
"This is a cruel lesson to every musician
The musician had been admitted  to Pastor Machage Memorial Hospital in the outskirts of Migori last month.
Since the beginning of the year, she had been in and out of various hospitals battling different kinds of ailments.
Governor Okoth Obado and Migori Woman Representative Dr Pamela Odhiambo are among leaders who have condoled with the family.
"I am shocked at the demise of the musician, it is an extremely difficult moment for the family. My sincere condolences," Dr Odhiambo said.
In February, Lady Maureen was stranded at a Kisumu hospital after being discharged.
Ms Nancy Achieng, who was taking care of the musician in hospital, claimed that the musician's mother was reluctant to take her in following an earlier family misunderstanding.
"The mother has barred me from taking the singer to her place due to an unresolved family issue," she told the Nation.
But her mother dismissed the claims.
Ms Achieng offered to take care of Lady Maureen after reading singer Akothee's Facebook post asking someone to help the songstress.
She offered to assist the 'Wagni Wabiro' hit composer.