Entertainment
Governor Obado Denies Love Affair With Cebbie, Akothee's Sister After Edgar Obare's Expose
Migori Governor Okoth Obado has denied having any kind of love affair With Cebbie, Akothee's Sister, saying he is a faithful man who is responsible and love his family.
Obado was responding to claims after screenshots emerged that he bought Cebbie her first car and had a romatic love affair back then.
He said that he do not know Cebbie and has only known Akothee for the past years since she is from his own county.
"I do not know this lady called Cebbie, i only know Akothee. And for the record i'm very faithful to my wife and family. These bloggers trying to taint my name even after i had transformed should be warned," He said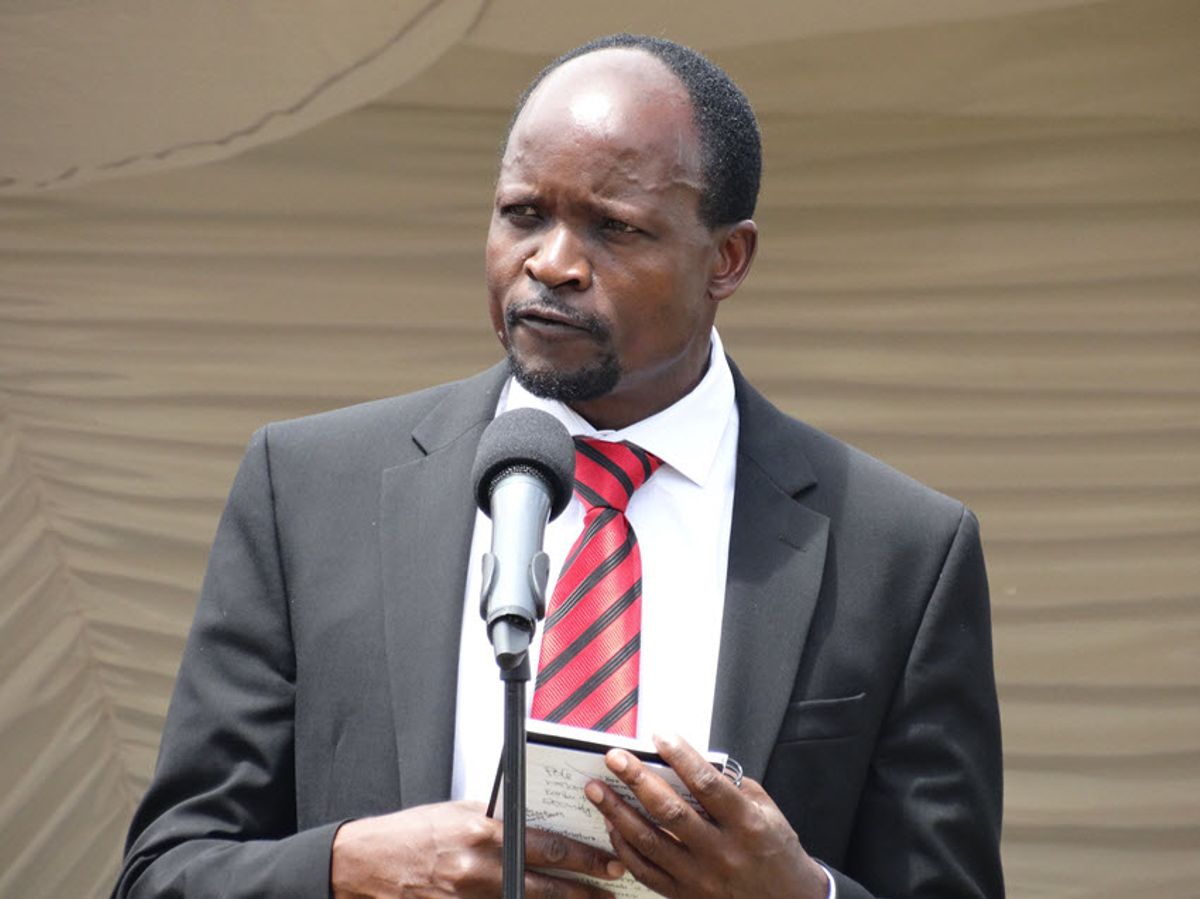 Akothee's sister, Cebbie Koks said "Yes" in a swanky affair last week and several women have now come out to expose the lass for breaking their families on the promise of blessing their husbands with children.
In a series of posts shared by Edgar Obare, a fan was quick to admit that Cebbie and her fiancé, Juspus Gentry have only been an item for roughly 2 months now, but he has already popped the question.
This opened doors for multiple other fans to weigh in on the same, majority feeling sorry for this man who had seemingly been duped into a love bubble that was probably nonexistent.
Individuals revealed that Cebbie had apparently promised multiple men to bear them children after their wives could not, but they believe Karma is watching.
For this reason, the woman felt Cebbie, had been minting money from her hubby's pockets to fund her flashy lifestyle and flaunt her numerous car models online.
Further making allegations that the lass has also been involved with prominent individuals the likes of Governor Obado, Musa Jakadala, Dr Obewa just to mention a few.
One of the controversial persons that emerged from the screenshots was Governor Okoth Obado, who has been on the headlines for the murder of his girlfriend Sharon.
Obado was the least expected having in mind that he is a governor with a family and came under criticism for the murder.
Also In one of the screenshots , the woman narrated how Cebbie snatched her husband from her. The woman claimed that she discovered that her husband was having an affair with Akothee's sister in 2018.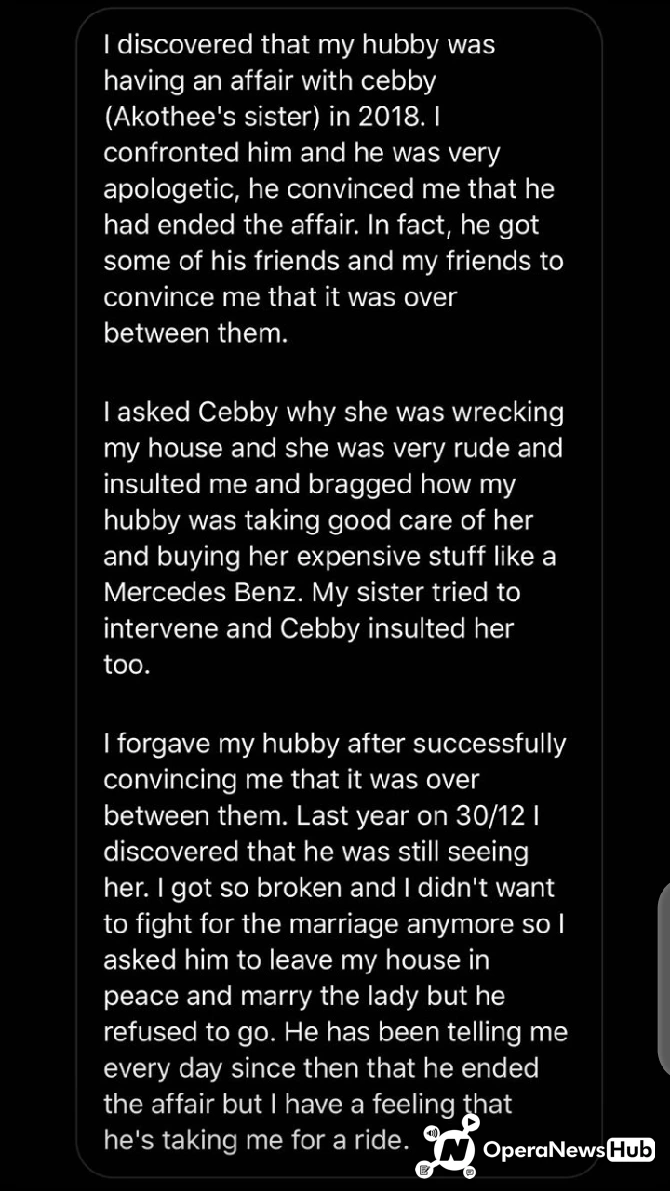 The woman claimed that confronted her husband about the issue and he apologized, the husband promised never to have a thing with Cebbie.
The anonymous woman claimed she asked Cebbie why she was wrecking her house but Akothee's sister was very rude, she hurled insults at her and bragged about how the Woman's husband was taking good care of her and buying her expensive stuffs like Mercedes Benz.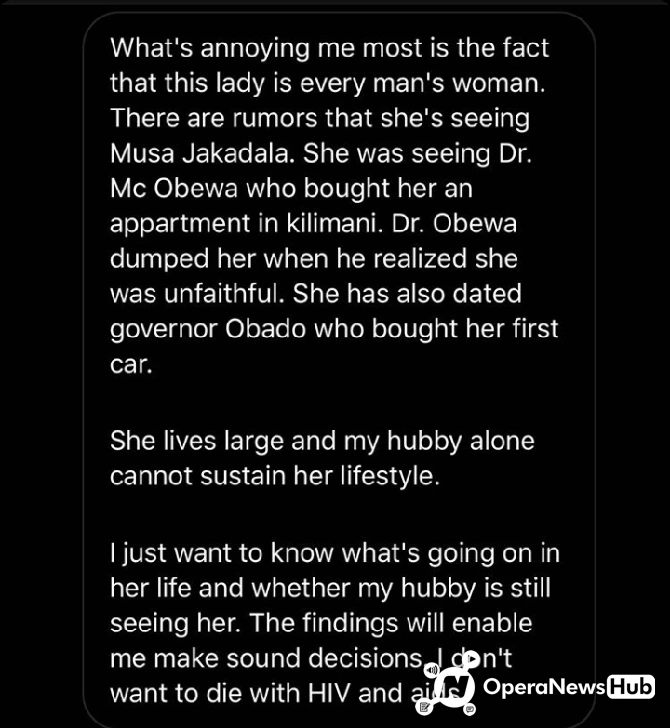 The Woman further revealed that she forgave her husband after successfully convincing her that it was over between them. Last year 30/12 the woman discovered that the two were still seeing each other.
The woman claimed that Cebbie lives large and her husband alone cannot sustain her lifestyle.
Cebbie was also named among those who hanged with Jalang'o's boys Club. Edgar asked Cebbie if the allegations were true but next he received a call from Jalango who threatened to sue him.
Akothee defended Cebbie and Jalang'o . According to Akothee if Edgar's intentions is to destroy families then he should be ready to be destroyed too.
Fear Women, a woman can do anything for a man in exchange for money and vice versa.
The Sad woman also send screenshots of Akothee's sister insulting her.
In the same leaked conversations Cebbie went on to say that her sister lives a fake lifestyle.
The lass was speaking to her alleged bae telling him how her sister has nothing but brags of owning the world on social media.
"She has nothing at all even to pay her kids fee. She picked two boys in 2017 and employed them at Akothee Safaris, they have never even gone to a computer or driving school. She has nothing." Read the text
In another text, Cebbie alleges that when Akothee was admitted at Karen hospital she could not pay her bill adding that Akothee will soon be smoked out for living a fake lifestyle.
"Even that Karen hospital where she is currently admitted, she will be smoked out." Read another text
Akothee has now come out to narrate how she stopped matering to her family because she wouldn't let them ride on her success.
In a long post Akothee says the only people she helps who appreciate her help are her parents and grandparents.
I am still a mother and I will always be that mother , my heart betrays me all the time, from one corner to the other…

Posted by Akothee on Tuesday, July 21, 2020