News
I Have Purchased My Coffin And Paid For My Burial Arrangement, Don't Contribute- Akothee Tell Kenyans After Sister's Insults 
My Coffin And Burial Is Taken Care Of, Don't Contribute A Cent -Heartbroken Akothee Tell Kenyans After Sister's Insults
Controversial Kenyan songstress Akothee has warned her fans not to contribute to any Paybill numbers that will pop up when she dies.
The mother of five disclosed to her fans and the world that she has a premium medical cover that will see her through her lifetime.
In a long social media post that has since been pulled down, Akothee revealed that even her coffin and burial place has already been catered for and that all she is waiting for is her death and not to worry people with contributions.
"My coffin is already taken care of, anyway, as I have last funeral expense cover. Anyone coming up with a Paybill on my burial will be a scam," she wrote.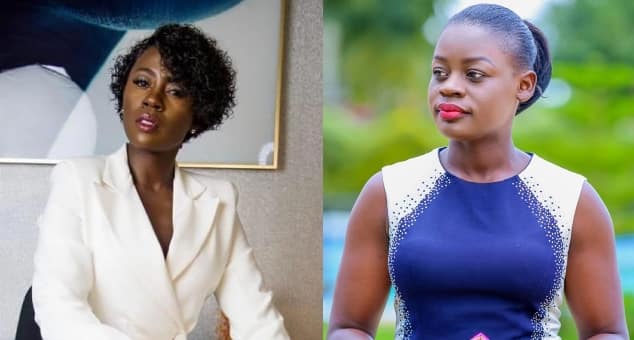 With pain, the singer revealed how much she has always been there for her extended family despite the many fights she receives on end from the same side.
"Family is family, even at my death bed, I will always be there for my family. My sister-in-law was buried in my absence since I was down fighting for my health at Karen Hospital. But I still joined the family financially where I could. Me buying coffins and dresses in funerals, I have no idea why I would miss to pay my hospital bills and attend to others, what an irresponsible woman," she added.
Akothee's bitter statement came barely a week after her sister Cebbie Nyasego reportedly said the singer was struggling and even had no money to pay for her children's school fees.
The sister allegedly claimed the singer is broke and is only living a fake life to lie to her fans online. But in a quick rejoinder, Akothee denied the claims saying her heart betrayed her as she had a lot going on and was left to pay all the bills for her extended family.
She said people wanted to own her life and jumped on her foundation presumably to make decisions.
I am still a mother and I will always be that mother , my heart betrays me all the time, from one corner to the other…

Posted by Akothee on Tuesday, July 21, 2020
"When people wanted to own my life and jump onto my success using Akothee Foundation that is hardly a year old, with no sponsors or donors as a way of hurting me! I had to put it on hold and concentrate on my life and my children! It hurts when you do things innocently and people feel entitled," she wrote.
The Rollam hitmaker went on another rant where she responded to the allegations of her having money problems saying she was hardly loved ever since she stopped dishing out cash to relatives except for her parents. Akothee noted her family was unaware of her wealth and had no idea who was handling her finances but she still had an obligation to love them.
Just recently, Akothee's sister was engaged by her lover in a colourful ceremony that saw her receive a car as the proposal gift. Following the good news, Akothee took to Instagram to congratulate her, only for her to turn back and allegedly expose the singer.