Counties
 Here Is The List Of New Tough Measures Announced By Uhuru Including Ban Of Alcohol Across the Country
There shall be no sale of alcohol in restaurants and eateries for the next 30 days, President Uhuru Kenyatta has said.
Uhuru pn Monday said all bars will be closed indefinitely, adding that those that don't adhere will have their licences permanently withdrawn.
"Licenses of bars will be withdrawn permanently if found operating," Uhuru said.
"All the measures that I will be announcing shall be applied to all citizens irregardless of their social standing," he said.
Uhuru spoke at State House.
"The surge in infections has continued and in some areas, notably Nairobi, it has accelerated sharply," he said.
"Our concern is the surge of infections among young Kenyans affecting their elders."
Uhuru said that it is the low rate of fatality that is giving Kenyans false comfort that the pandemic is not serious.
"Those are the people who have interpreted the de-escalation of the measures we took to take as a green-light to pay no heed to authorities," he said.
"Their reckless actions endanger them and those around them."
The President said citizens should hold each other accountable.
"If someone enters your shop, and you own the business, if he has no mask, insist that they wear one,"  he said.
"We are living in abnormal times. Let us not think that we are special. Please, let us not follow examples we have seen across the world."
Uhuru said no person is special, adding that everyone can get the disease.
"We need to be realistic. None of us wants to mourn who would have survived if not for our actions," he said.
"The power is in your hands. We are the ones who have the power to save."
The governors had previously called for a lockdown to arrest the rise in infections, but changed their stand.
Health experts had said it was upon the county chiefs to manage cases as they arise.
County bosses have thus concluded there would be no need to restrict the movement of people, especially into and out of Nairobi.
Other measures in place include;
Our nation curfew to remain for further 30 days
no sale of alcohol across Kenya for
All bars shall remain closed until further notice
Inspector General to conduct Withdrawal of licences of bars going against the order
All health protocols to be observed in both funeral and any gathering
"Th surge in infections has increased for the past 21 days, especially in our city(Nairobi). 44 out of 47 has been infected with the COVID-19" He said
Uhuru said that most persons infected are young Kenyans who have gone ahead to infect the elders back in the village.
He however noted that Kenyans have taken for granted the freedom given to them. The president said that most Kenyans are not responsible enough and waiting police to force them to wear mask.
"Many Kenyans have become irresponsible and has abandoned the wearing of mask. We cannot have the police everywhere and all the time. It is sad that Kenyans have continued to ignore health regulations. This is not normal times, we are living globally in abnormal times."
"We are not immune or special, let us not follow bad examples of some countries that we see across the world. There are many countries who are suffering but they do not say. This disease has affected all of us."
"Most countries with the best medical facilities  are overwhelmed and Kenyans must be very careful. In some countries hospitals are overwhelmed and mortuaries are overwhelmed leaving some bodies lie on the streets. We cannot allow this to be our fate in Kenya."
"Today we mourn over 200 Kenyans who have succumb to the virus. The question is if we can contain it or we will have more death. We should expose those not obeying health regulations, it is our responsibility."
Council of Governors Chairperson Wycliffe Oparanya earlier confirmed that a majority of governors are opposed to the idea of a return to lockdown.
Speaking just before meeting President Uhuru Kenyatta, Governor Oparanya outlined that lock down will not be helpful to Kenyans.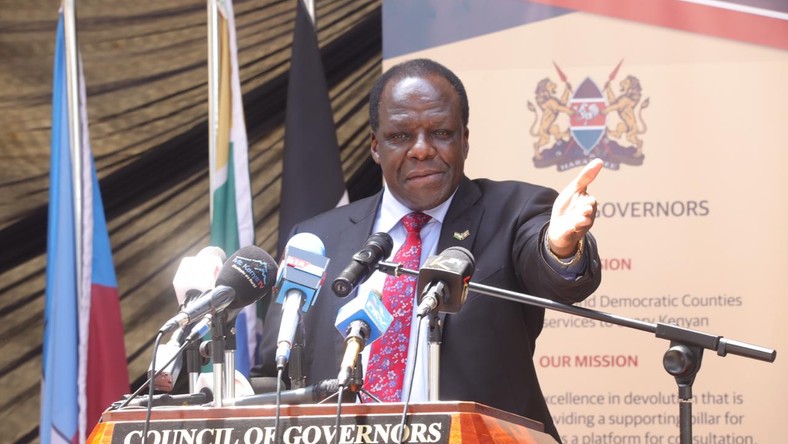 The governors further proposed strict adherence to Ministry of Health guidelines as the top strategy going forward.
"Currently, no money is flowing to counties. How do they (National Treasury) expect counties to deal with these emergencies? What is critical is that we must increase testing centres. We have very few of them yet every county should have a testing centre," he stated.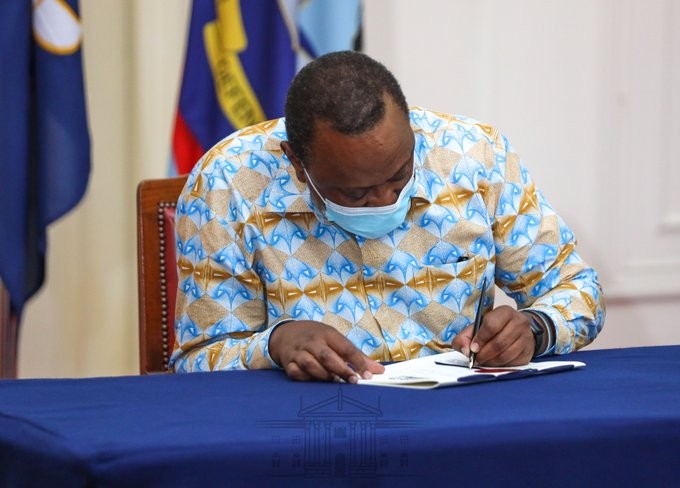 The chairperson further emphasized that locking down Nairobi will have a big impact on the economy.
"Counties will now be best placed to come up with ways of containing the disease. If we can enhance testing, it will alert us on how to contain the disease.
"To force Kenyans back to their homes is not solving the problem given that the country is not ready to provide essential commodities to people during lockdown," the Kakamega Governor stated.